Published by The Border Watch
By Sandra Morello
SPECIAL COVID-19 COVERAGE
MEMBER for Mount Gambier Troy Bell has written to Premier Steven Marshall to consider how COVID-19 could be lifted in regional areas.
A two-week testing blitz which screened more than 500 people across the Limestone Coast with various symptoms - ended yesterday with no new cases emerging.
It has been more than a month since a new case has been detected.
While school classrooms opened this week, dozens of businesses across Mount Gambier remain closed or heavily impacted by the COVID-19 fuelled economic downturn.
The city's sporting grounds - which this time of year would be bustling with football, netball and soccer on-field action - lay empty.
A meeting of regional leaders with State Government officials is expected to be held in the near future to canvass opening up statewide travel.
"Having not recorded a positive case in the Limestone Coast for some weeks, many are asking when the government will start lifting restrictions and life can get back to normal," Mr Bell said.
"So the question could perhaps be, when will we see restrictions lift to a point where social distancing can be adopted by all businesses."
He argued low number of COVID-19 cases, isolation from the major cities and the region's ability to meet social distancing measures set the city apart from Adelaide.
"Our region has proven advantages in dealing with this health crisis - let's now use it to deliver us an advantage in dealing with the economic crisis in a measured and safe way tailored to the Limestone Coast," the independent politician said.
But he said the State Government needed to take advice from medical experts.
"Get it wrong and the consequences could be devastating but on the other hand we cannot stay in a state of isolation forever and force some businesses to remain closed," Mr Bell said.
"I have written to Premier Steven Marshall and spoken to many ministers, requesting the state medical officer consider the circumstances in which we, in regional SA, live and work compared to metropolitan Adelaide in making a sound judgement about future restrictions."
Limestone Coast Labor politician Clare Scriven said it was important small businesses could reopen.
But the shadow minister warned the State Government needed to reveal the criteria before regional restrictions could ease.
Ms Scriven said keeping regional areas safe was paramount.
"We cannot lose all the ground we have collectively made by risking a certain area," she said.
HEALTH OFFICIALS FORESHADOW SOME RESTRICTIONS MAY BE LIFTED
WHILE the lifting of restrictions would be determined by governments, Limestone Coast Local Health Network executive director of medical services Dr Elaine Pretorius said the region was in a good position given the extensive testing capability and federal tracing app.
"This means if we do get a positive test, we can clamp down on it quickly by tracing the contacts - we can nip it in the bud," Dr Pretorius said.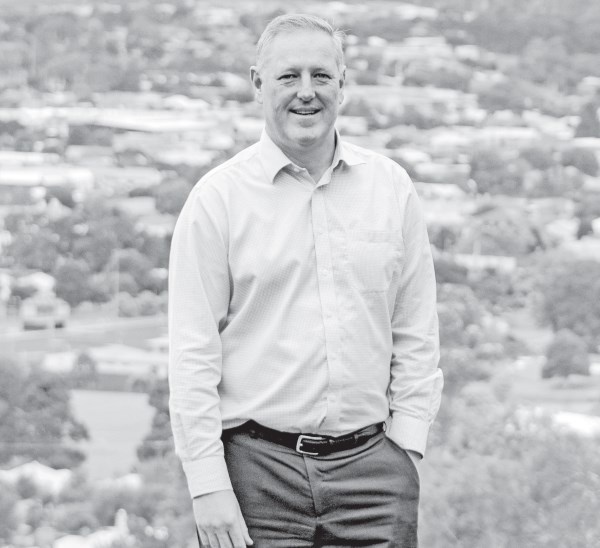 She said the easing of restrictions may include hospitality and sport, but border restrictions were likely to continue given other states were still recording new cases.
Dr Pretorius congratulated the region for following social distancing measures, which had placed the region in a good position.
"The two week testing blitz tested people with a variety of symptoms, including sniffles, headaches and a sore throat," Dr Pretorius said.
"All is calm in the region, this is very encouraging, there is unlikely to be any community transmission of the virus."
State Labor minister Clare Scriven says she wanted to see the State Government's criteria before restrictions were lifted in regional areas.
She said the trend was also being mirrored across the state.
"We have done such a good job in the South Australia, but job in the South Australia, but at some point you are going to have to lift some restrictions."
South Australian chief public health officer Professor Nicola Spurrier warned the virus needed to be managed through a "safety lens".
"We now only have 14 people in SA with active COVID-19, that means 96pc of people have now recovered," Dr Spurrier said.
While calling for people to continue hygiene and social distancing measures, the medical chief said planning was under way within the department to look at the restrictions.
"I absolutely appreciate the impact that it has on you as individuals and families," Dr Spurrier said.
She said one of the most important steps was downloading the COVIDSafe app.
Dr Spurrier said the government and the department had also investigated whether it would be safe to have more regional travel.
"It is important that we engage with the mayors and the leaders in those parts of SA," she added.
"People in my team are reaching out to put a meeting in place."
PREMIER MARSHALL SAYS TRACING APP IS "TICKET OUT" OF RESTRICTIONS
PREMIER Steven Marshall said downloading the federal tracing app - COVIDSafe - was the ticket out of restrictions and would turbo charge contact tracing to lift the restrictions sooner.
"We are all looking forward to sport resuming - whether that is at the elite or local level - but we need to wait for the final advice from the medical experts," Mr Marshall said.
He said one of the state's hallmarks of success was its strong border restrictions.
"We are interested to look at the new cases interstate before looking at easing any of the border restrictions," Mr Marshall said.
National Cabinet - which consists of Prime Minster Scott Morrison and premiers - has foreshadowed some restrictions may be reviewed after mid May.
"We have another meeting of the National Cabinet (this) morning … I cannot imagine there is going to be a massive lift of restrictions in the coming week," Mr Marshall said.
"But when we get closer to four-week mark, we will see the people of SA and Australia be rewarded for the excellent way of adhering to the restrictions."